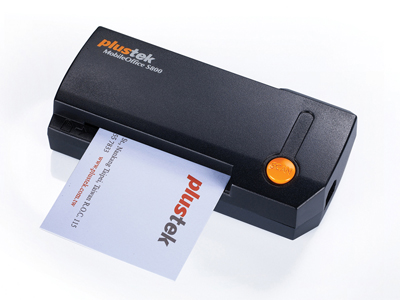 Portable design 

The S800 is only 2" x 4" X 1" and is powered by the USB bus. It does not require external power plugs or adapters. Scan business cards to your PC, laptop or netbook, in your office, at tradeshows, in the airport, at your customer site or on the road.



Extract Contact Information From Business Cards

Simply insert the card in the scanner and the card is recognized and contact information is automatically extracted.